Beyond the Triennial Reevaluation: When Do I Ask the School to Reevaluate My Child?
Aug. 27, 2019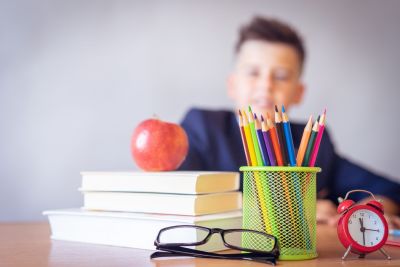 If you're familiar with the special education eligibility process, you may already know that the IDEA requires your school district to evaluate your child at least once every three years following the initial evaluation that determines his eligibility for special education and related services. This process is known as the triennial reevaluation, or sometimes referred to as a student's "triennial review." It serves the purpose of redetermining the student's eligibility for an individualized education plan (IEP), and provides updates to his levels of functioning and educational needs. But there are other times when an evaluation may be needed, even if your child's triennial isn't yet due:
1. Your child is struggling in an area not previously (or thoroughly) assessed.
Sometimes an IEP needs to be in place for a while before the entirety of a student's educational needs can be fully understood. The team is required to assess the student in all areas of suspected disability. But if a child with specific learning disabilities later demonstrates behavior in the classroom that impedes her learning, the team may need to conduct further assessments of her behavior and social-emotional functioning. Similarly, a student may require further evaluation when a need presents itself that wasn't thoroughly assessed during the initial evaluation or last triennial. For example, the speech-language pathologist may have conducted a basic measure of the student's general language abilities without any testing in the area of social and pragmatic language. A new communication evaluation may be warranted that includes appropriate measures of the student's social skills.
2. The student is making little or no progress on his IEP goals and objectives.
Whether by quarterly progress reports or ongoing data collection and analysis, your child's progress on his IEP goals and objectives should indicate that he is on track to have mastered each goal after one year. The purpose of periodically reviewing progress should be to ensure that the goals and objectives are working, and to make adjustments throughout the school year if necessary. But sometimes data collection and periodic review is not enough to correct the course for a student who seems unlikely to meet his IEP goals as written in a year's time. It's important to ask for a reevaluation when your child is struggling and the team is unsure of how to revise the IEP to meet his needs. By the same token, if the most recent evaluations are being used as evidence that the IEP is appropriate, you may need to push for an updated assessment to show that your child's needs have changed and that program revisions are required.
3. Your child was previously denied eligibility, and you want to revisit that determination.
This is a tricky one, because if the initial evaluation was conducted relatively recently, you may instead wish to pursue an independent educational evaluation (IEE). The IDEA gives parents the right to request a private evaluation at public expense when they disagree with an evaluation conducted by the school district. The school district must either grant the request or ask for a due process hearing for the purpose of demonstrating to a hearing officer why an independent evaluation is unneeded.
With that said, there are some times when it makes more sense to ask the school to conduct new evaluations of their own to once more consider your child's eligibility for special education. The passage of time may warrant a new round of initial evaluations due to your child's changing needs and abilities. This is an issue to discuss with an educational advocate or attorney if you're unsure of the best way to proceed.
Have you encountered any of the above scenarios involving a reevaluation? Share your experience with other paren